Creating Professional Secure Art Storage Facilities
Friday, 12th November 2021
Trident Manor has been responsible for the design and development of multiple secure storage facilities for high value artefacts and artworks. As specialist in the protection of cultural property we understand the specific needs of the sector and we continue to help clients protect their assets.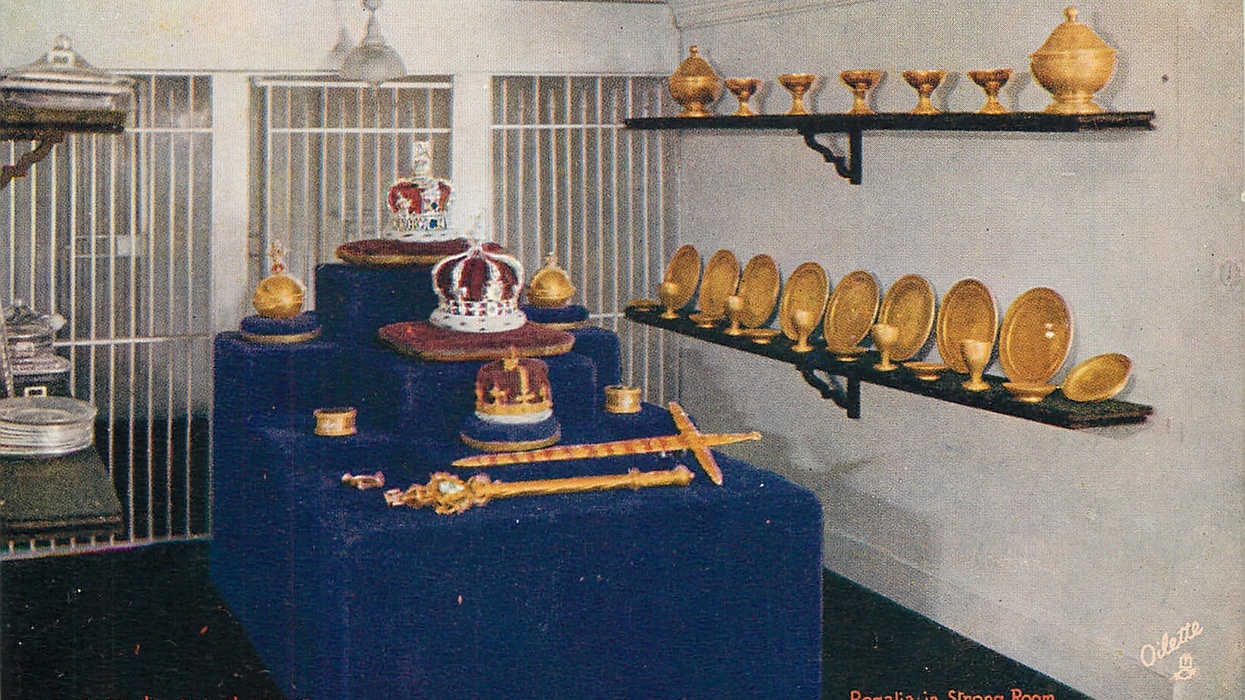 Increased instances of theft of high value artefacts by criminals have showed the need for secure storage facilities where these items can be stored. This need is increasingly driven by private individuals (HNWI/UHNWI), corporate organisations, governmental bodies, insurers, and art handling organisations. However, the design requirements for such stores are neither simple nor as straightforward as buying a safe. This is where specialist advice and guidance must be sought and considered.
Over the past 9 years, Trident Manor has been responsible for the design, development, and creation of bespoke secure storage facilities for individuals, institutions, governmental organisations, and cultural venues.
When designing secure stores (or any other cultural venue/facility) Trident Manor follows a set sequence of events to ensure the delivery of professional services:
Stage 1 – NDA: At Trident Manor before any design engagement, especially one that involves high value artefacts or sensitive designs, we insist on the signing of an NDA (Non-Disclosure Agreement) by both parties. This serves two purposes: from one side it informs the client how we will use and protect any information they provide, from the other it provides us with an indication of clients' understanding of information security. (Note: As a client I would never deal with anybody who refuses to sign an NDA as it demonstrates they do not take the protection of information seriously).
Stage 2 – Consultation: It is important to understand the client's needs and expected use of the secure storage facility, their approach to risk, and whether there are any restraints involved in the design, budgetary or otherwise. Unfortunately, I have seen so-called security specialists 'dictating' to the client what they need as opposed to listening and understanding the broader context. Obtaining buy-in and providing continued engagement reduces the likelihood of the client changing their mind part way through a project that requires variations which are both costly in time and money.
By understanding the client's approach to risk will help provide design parameters.
Stage 3 – TRV Assessment: The TRV (Threat, Risk, and Vulnerability) Assessment is probably the most critical stage which, if undertaken incorrectly, can lead to increased vulnerabilities, protective gaps being created, and the need for retrospective work to be undertaken. Many security service providers only consider the adversarial threats from criminals and not the wider threats that can impact the protection of the assets in the storage facility. Trident manor adopts a more holistic perspective and considers the following:
Social threats
Criminal threats and local activities
Climate and environmental threats
Planning restrictions
Reputational issues
Access and operational vulnerabilities
Human error (should always be considered, but is very often missed)
The TRV assessment should identify the threats that can impact the project and ongoing operations, the risks they pose, and any existing vulnerabilities. That will then allow design-based risk reduction measures to be implemented to ensure physical, technical, and operational security risks are addressed, as far as practicable.
The TRV, alongside the client's brief and approach to risk/security, should form the basis of the protective measures used during the construction or adaption of a place as a secure storage facility.
Stage 4 – Design: Design considerations are wide and subject to several considerations over and above those identified during the TRV. These include:
Access routes to and from the secure store, is it open to the public and elements or is it enclosed and provides a protective airlock?
Where in the building is the proposed store to be located? (Ground floor will normally make access easier while upper floors provide greater levels of protection).
Are there windows in the space?
What are the walls constructed from?
How big is the doorway and what is it constructed from?
Is there any history of flooding at the proposed site?
Is there a need to meet any particular security standards or approvals (i.e. GIS – Government Indemnity Scheme)
These are just some of the physical considerations that would go into the design stage.
In addition to the physical barriers there would also be technical system considerations (our reference to technical systems is any systems that support the protective functions at a site, or operations). These would include the following technical systems:
Intruder detection system – Meeting national/regulatory standards
CCTV systems – Considering remote monitoring, alarm notification, and video analytics/AI.
Fire detection/suppression systems
Access control systems
Cloaking/screening devices
Environmental monitoring devices
Wherever possible, the systems would be fully integrated and going back to a centralised point where timely responses would be tasked from. The intruder detection systems should be of a standard that initiates a police response on confirmatory notification and finance permitting, proactive/reactive video monitoring should exist. As an example, we designed a site whereby if the fire alarm system was triggered the CCTV cameras in that zone would trigger a full screen alarm for the CCTV operator to not only respond to the alarm but also provide real time updates to emergency responders/security of what is happening within the protected space.
The design will also consider the operational functionality of the store and whether the physical and technical systems support or hinder operational effectiveness, something not always considered by so called 'security experts'.
Once the designs have been finalised, we always go back to the client and provide an outline of what is being proposed, often in a PowerPoint presentation format, to confirm they are happy to proceed based on design proposals. It is also at this stage where design options can be presented to enable the client to make an informed decision.
Stage 5 – Delivery: Depending on circumstances, we have worked on projects where once the designs have been approved, the plan was handed over to a Project Management team or we have been retained for the project management of the security measure installation. There have been situations where the design has been followed because of professional project management oversight. Unfortunately, there have also been cases where corners have been cut and design briefs not followed resulting in protective vulnerabilities that cost £15,000 to correct.
Stage 6 – Sign off: The sign off takes place once the physical and technical protective measures have been implemented and as a part of our quality assurance process, a review of the measures is undertaken. This includes checking and interrogating the technical systems for functionality and effectiveness. If changes and modifications are needed, these will be identified, especially if new vulnerabilities are created through changes in use or additional modifications.
Once satisfied that the secure storage facility meets the expected standards, Trident Manor will sign-off the project.
The creation of secure storage facilities for artwork or assets worth millions is not something that should be left to chance and professional advice and guidance should be sought. Trident Manor is repeatedly being approached to provide this advice and guidance for clients because we have the experience of designing new or modifying older storage facilities to meet the needs of today's markets.
For further information about how we can help you and your organisation create secure storage facilities, please feel free to contact our Managing Director (Andy Davis) or Valentina Sabucco (Cultural Protection Lead).