Excellent Article for People to Contemplate as Troops withdraw from Afghanistan
Saturday, 5th June 2021
Yesterday I read an excellent article in the newspaper that highlighted the importance of global education, especially for females in countries affected by conflict or restrictions that too many in the West take for granted.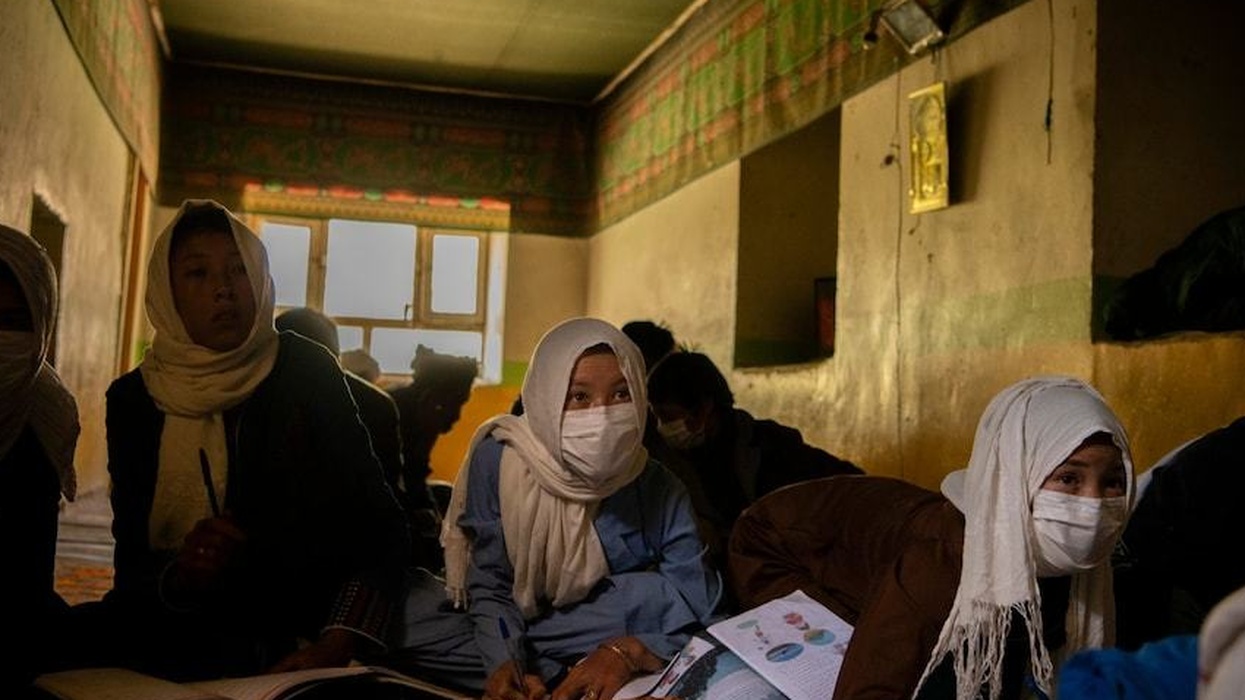 Ben Farmer and Ezzatullah Mehrdad wrote a really compelling article in the Daily Telegraph newspaper, which was published yesterday. (Article) and which I would like to share and comment upon.
The article outlines the positive impact that education, especially of girls has had within Afghanistan with increases in literacy and numeracy that was unheard of previously. The passion and desire outlined and described by some of those interviewed is compelling. The comment that I found really poignant was that of Asghari Akhbar who said to the Telegraph reporters, "I realise how important it is. If I go to a city, I can't read signs or noticeboards. It's as if I am blind. I don't want my children to be like this. I have seen the consequences of being illiterate. I have travelled around and not been able to read. I came back and realised my children should be educated." This related to all of his children, including his 14 year old daughter.
The context of the article should not be lost on readers who take education for granted. For many years education has been used as a weapon, firstly to indoctrinate (during the 1980's Soviet backed era) and then more recently to impose a strict interpretation of Sharia law, especially against girls under the Taliban regime until they were removed by the coalition.
With the withdrawal of NATO/international troops, and a stalling of the peace talks between the Afghani government and the Taliban leaders, many fear a return to the deprivation of education for all. The fear is palatable and enrollments are reportedly dropping across the country. Humanitarian and Aid organisations will be faced with a uncertainty of whether they will be able to continue their educational programmes or whether the personal dangers to staff, teachers, and pupils become so great that it is not worth continuing.
There are mixed messages. On one hand there are increased attacks on schools, in particular the recent attack on the Sayed Al-Shuhada school in west Kabul where dozens of schoolgirls were killed and injured in a devastating attack using multiple IEDs. Nobody has claimed the attack, the government blames the Taliban, whilst many other factors point to it being an ISIS attack against the minority Hazara community. Equally, the BBC showed a report where they were being hosted by Taliban leaders who were encouraging and permitting the education of girls.
Whatever the facts everything will become clearer in the coming months.
One thing that is true in conflicts and warfare is that the deprivation of education is used as a weapon by many organisations to control and intimidate communities where law and order has failed. By doing so the opportunities to reduce and climb out of poverty is lost for many, which impacts the individuals, their families and the national development.
So in the coming months, irrespective of who ends up in power within Afghanistan I hope that the education of all children, but particularly that of girls is allowed to continue to flourish; with mistakes of the past not being repeated.
Whenever you hear a child or grandchild complaining about having to go to school or do homework space a thought for the tens of thousands in Afghanistan, and other conflict affected areas around the world, who would love the opportunities that many in the West take for granted.