Assessing Risks in West Africa
Monday, 27th December 2021
Trident Manor was tasked by USA-based clients to undertake a strategic risk assessment for possible future operations in a west African country where difficult and hostile environments exist.
A long-standing USA-based client approached Trident Manor with a request to undertake a strategic security risk assessment for a client of theirs regarding possible future operations within the Democratic Republic of the Congo (DRC).
Operating within the DRC is fraught with risks and dangers for the unaware individuals and organisation's seeking quick financial gains. Not only is corruption endemic but the country has high levels of crime, poor infrastructure, limited medical facilities, and political tensions. Additionally, since independence the country has been riddled with conflict, especially in the mineral-rich east of the country where armed groups, warlords, and tribal groups fight government forces and the largest United Nations military deployment in the world for control of the land and resources it holds.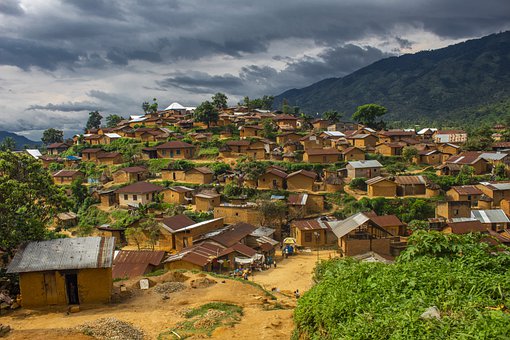 There are attractive business opportunities for those organisation's prepared to accept the risks or take proactive steps to identify and manage them. Care must be taken by organisation's to ensure that they do not fall foul of international anti-bribery or corruption legislation, this included direct engagement with government organisations.
Trident Manor sought to understand the organisation's business approach, their services, areas of intended operations, and risk acceptance levels. This allowed our analytical staff to focus on the areas of the potential and likely impact on the organisation, and their future operations.
The following areas were assessed and reported upon:
Legal governance
Corruption
Conflict and armed groups
Crime (organised, street, and petty crime)
Medical facilities and services
Communications
Transportation
Accommodation
Security services
By doing all this, Trident Manor was able to provide the client with sufficient information for them to start making decisions about how they can protect their assets in-country and develop a future security strategy for operational developments.
Without this support, the client may well have not been aware of the level of risks that exist, how they can impact the organisation, and the sensible precautions that will enable operations to be managed safely in the country.
If you are considering operating in a country that is new to you or where risks are unknown, then engage with a professional organisation, such as Trident Manor. Our services represent great value for money through the provision of honest assessments and pragmatic solutions, which could include highlighting that the risks may be extremely high and should be avoided.
For further information about the support that Trident Manor can offer why not contact us.