August Issue - The Enabler's Chronicle
Tuesday, 13th September 2022
The August Issue of The Enabler's Chronicle is available to read now!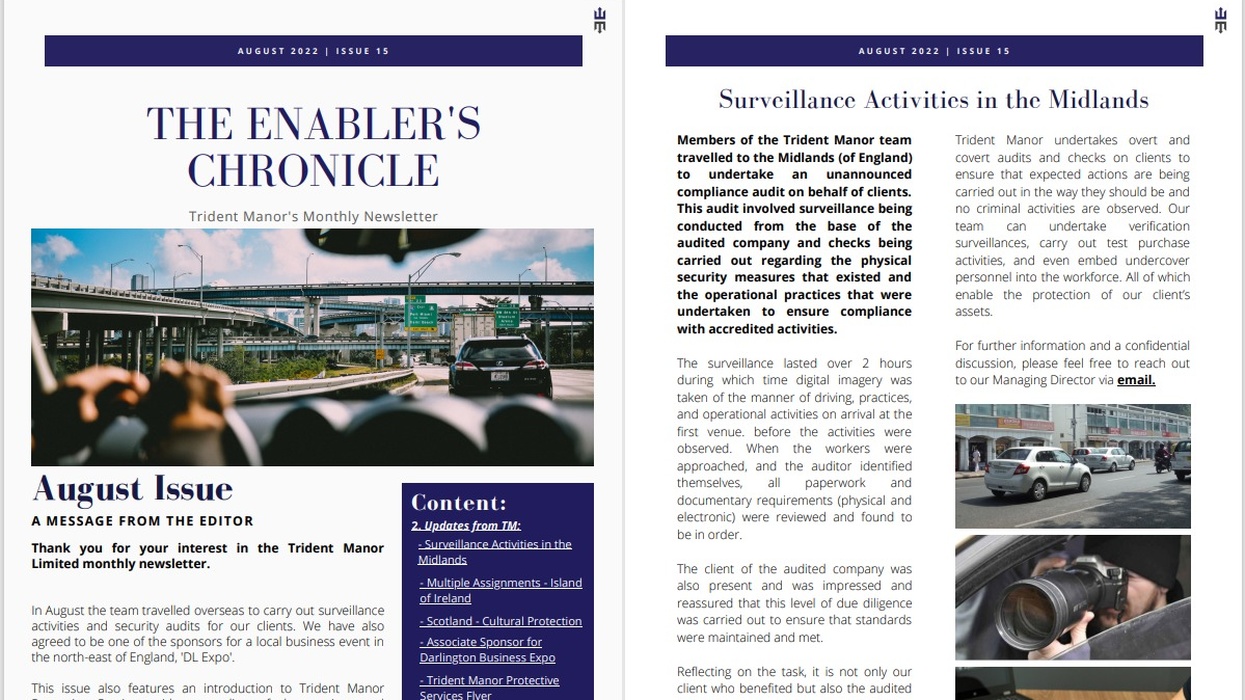 This month's issue covers updates from all areas of Trident Manor including travel to assist clients with surveillance activities and security audits, features from Trident Manor Protective Services and Trident Manor Training Academy, as well as an important announcement regarding the International Arts and Antiquities Security Forum 2023 conference which we urge all interested delegates to read.
Download the newsletter via the link here:
August Issue - The Enabler's Chronicle
The September issue will be available from Tuesday 4th October 2022. We would love to hear any suggestions you have to improve the newsletter. If you would like to share your ideas, send them to enquiries@tridentmanor.com. We hope you enjoy this issue!