About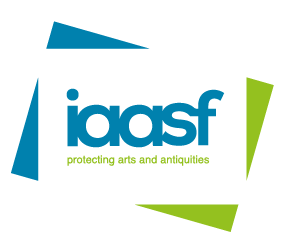 The International Arts & Antiquities Security Forum (IAASF) is an organisation dedicated to supporting and educating a global audience on the protection of arts, antiquities and cultural heritage. This is achieved through the use of social media, conferences, and exhibitions from its headquarters in the North East of England. The ultimate aim of the IAASF is to provide those involved in the protection and safeguarding of cultural and heritage venues with the skills and knowledge that will enable them to play a proactive role in the protection of the artefacts, operations, and people.
People may ask why such events are needed, the answer is quite simple, the cultural and heritage sectors provide millions of people with pleasure and enjoyment; whether as owners, organisations or members of the public. The value of artefacts and venues is worth billions, the sectors directly employ tens of thousands of people, indirectly hundreds of thousands more, and they form a part of all of our historical legacy.
Unfortunately, because of their beauty and value, art and antiquities have always been a commodity that is worth fighting over, stealing or destroying. One of the best ways to protect our cultural assets is for the cultural, heritage, and art communities; as well as law enforcement and governments to work collaboratively in reducing the risks that exist and adversarial opportunities that present themselves. We believe the IAASF can and does play a small part in achieving this.
The conferences bring together some of the world's most knowledgeable experts within their field to share information about existing and future threats that can impact the sectors. Other experts provide solutions that are efficient, pragmatic and cost-effective. Exhibitors are invited to showcase the latest products and services that are available to the sectors and the events offer a great opportunity for networking to take place that brings together so many specialists from around the world that experiential learning is easy to achieve.
The IAASF is continuing on its journey to becoming one of the world's most beneficial events in the protection of the arts and cultural heritage sectors.
Who Should Attend the Conferences?
The conferences are intended to combine educational sessions with practical guidance and increased awareness of the latest innovations that exist commercially to protect the sectors, oh and there are some excellent networking opportunities and abilities to learn from peers.
The educational sessions are designed to help the audience understand the threats that exist, best practices in the protection of assets, and understanding the proactive part that everybody can play in reducing the risks that exist.
Irrespective of your role within the arts and cultural heritage sectors (including, venue owners, curatorial team, operations, facility management teams, security organisations and even government agencies) will benefit from attending IAASF conferences. Ultimately, anybody who has either a personal or professional desire to protect our culture, art or heritage for future generations should attend.
If you would like more information please contact us at IAASF or via the Trident Manor homepage.