Dark Nights & Party Season - Think Safety & Security
Saturday, 6th November 2021
As darker nights are drawing in and the festive party season fast approaching there are increased risks to our personal safety and security. It is hoped that this advice will act as a timely reminder.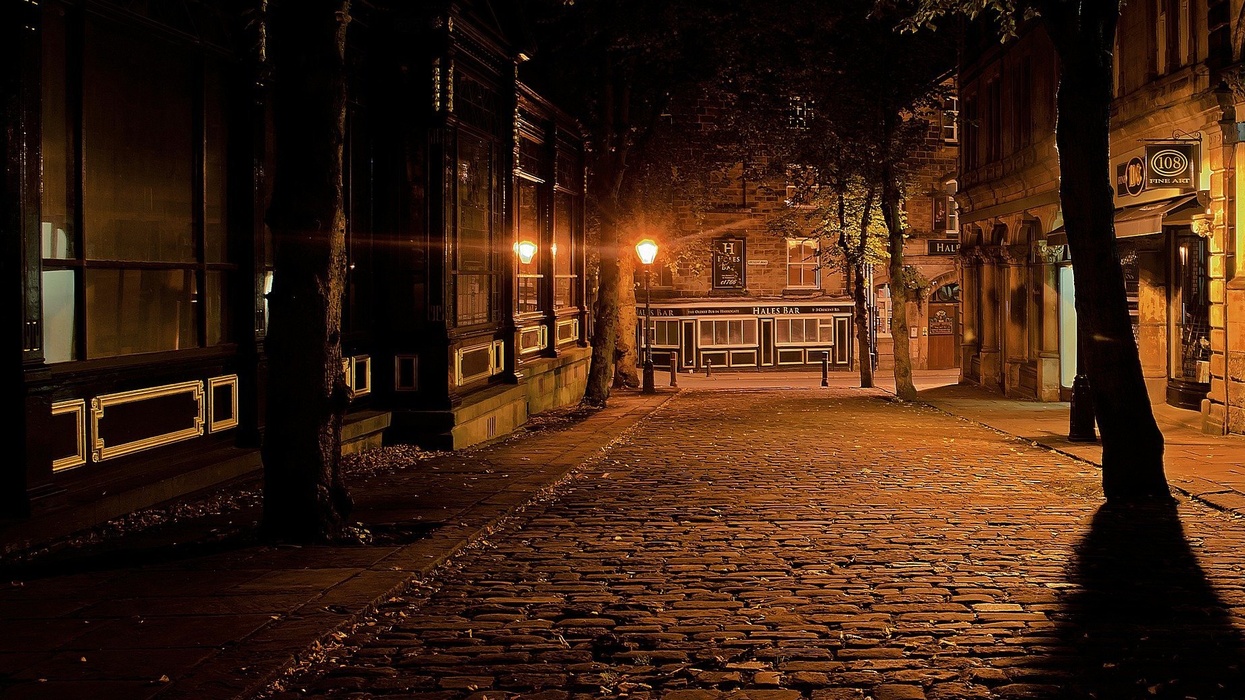 Every year we take the opportunity to remind people that additional risks to personal safety and security can occur when darker nights are setting in and people's guards are lowered during the so call 'party season' on the run up to Festivities.
At Trident Manor we always advocate 'proactive prevention' based on increased situational awareness and vigilance over 'reactive responses'. The fact that darker nights can reduce or limit our ability to identify potential harmful situations until we are much closer to them restricts this proactivity, but not completely. As a part of proactive prevention, consideration should be given of the scenarios that the darker nights present and more time to analyse the situation should be given. That is not to say that threats from assault, theft, robbery can always be avoided but it does increase the likelihood of that being the outcome.
As we approach 'party season' our guard and levels of vigilance can lower, "we are with friends and colleagues, we will look after each other, we're okay!" Unfortunately, there are predators, mainly men, who use this 'season' as a time to target vulnerable individuals for theft, violence, or sexual assaults. The targeting can be as a result of self-overindulgence, being upset, or more worrying through the spiking of drinks or injection of victims to stupefy and control them. Another thing to be mindful of is that predators can be solitary individuals or working in groups like 'packs'.
Having dealt with the aftermath of different attacks around the world at this time of the year it is hoped that the following advice may be of some benefit to readers, even if only as a reminder:
1. Know before you go:
a. Where are you going and who knows?
b. How are you getting there, and importantly how are you getting back?
c. Is there public transport available, or taxis?
d. Are you walking in well lit areas?
e. Is there secure car parking available?
f. Is there a designated 'top cover' (somebody who is staying sober and watching out for friends)?
g. Agree a cut off time before outreach. i.e. "I'll be back by 2 a.m."
h. Don't go to parts of the town/city that you are unfamiliar with or where you know there are high levels of crime (even if a short cut when walking home).
2. When walking, stay to well lit areas that have pedestrian and vehicle traffic.
3. Watch out for friends and colleagues starting to act strange.
4. Try to leave drinks with friends, or better still finishing them before leaving, (irrespective of whether a short trip to the toilet, outside for a cigarette, or onto the dancefloor) to reduce the likelihood of substances being added.
5. If you see anything or anybody acting suspiciously, report it to bar staff or security.
6. If you suspect that your drink has been spiked or you have been injected inform a friend and seek medical assistance as soon as possible.
7. Where available use anti-spiking devices on any bottles being used.
While this list is not exhaustive it is hoped that it can serve as a timely reminder for people wanting to enjoy the festive season, in a safe manner.
Trident Manor Training Academy provides personal safety and security training (Certified and bespoke) for individuals and corporate bodies around the world with over 700 benefiting from our programmes.
While the advice above is aimed at individuals we have had situations where organisations, who are proactively meeting their duty of care obligations, have engaged with us to provide training for their workforce. Online programmes between now and the end of the year are being scheduled and will be listed on our new Training Academy calendar in the coming week, the team is also available for face to face delivery, subject to COVID restrictions.
For any further information about how we can help reduce the risk to you, or your organisation's staff please feel free to Contact Us.