Exhibiting at the DL Expo, Darlington
Wednesday, 5th October 2022
As part of Darlington Business Summit, organised by Darlington Business Club, we exhibited at the DL Expo event as an Associate Sponsor.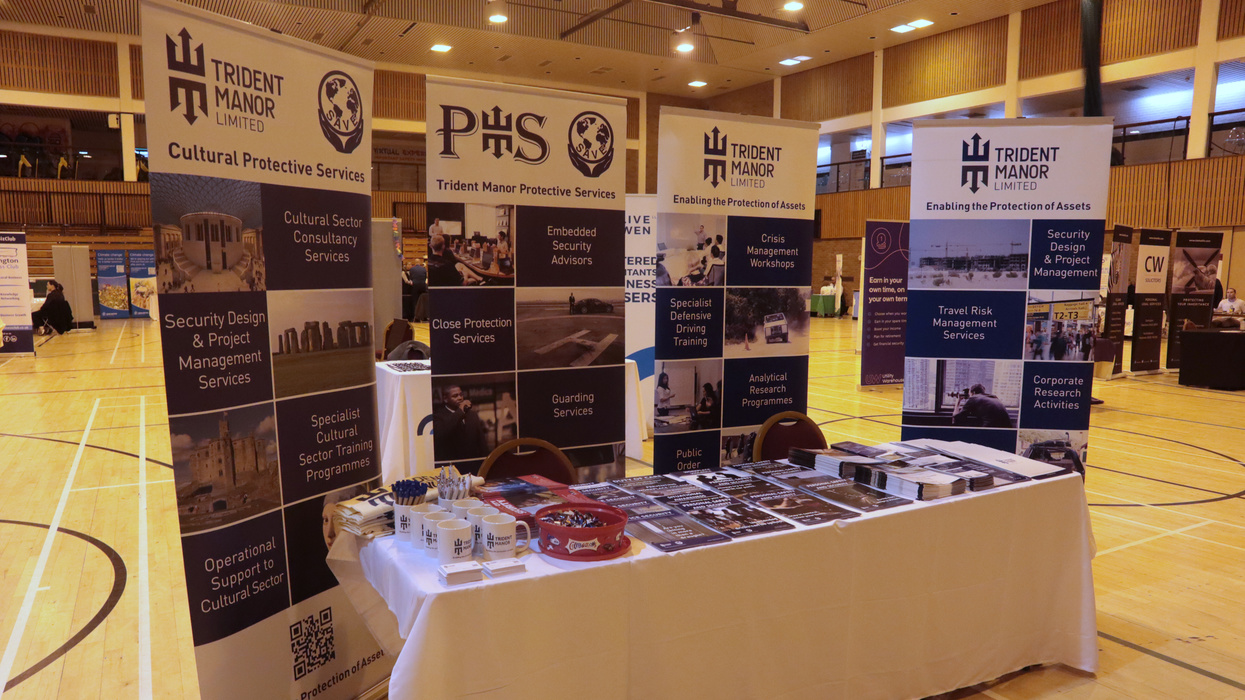 The Darlington Business Summit was a three-day event held at the Dolphin Centre in Darlington. Across the three days were the DL Expo, Darlington Job Fair and a series of workshops to help aspiring and existing business owners strengthen their knowledge of social media content, finding funding and staff recruitment.
The event saw lawyers, soliciters, content creators, printers, IT developers, hotel management and more exhibiting a long side us. The Trident Manor stand, set up by Andy Davis and Louise Williamson, showcased our consultancy services and sectors as well as Trident Manor Training Academy, Trident Manor Protective Services. Our brochures, leaflets, stationary, and even mugs, were available for visitors to take away with them after discussing what we do and why.
Business summits are a great way to reach our target audience and even welcome a new audience to Trident Manor. It is also a great way for us to see who is operating in the local area and if we can develop collaborations with other local businesses.
We are proud to have been an Associte Sponsor for this event and to have contributed to its success. Make sure to look out for information regarding further business events in Darlington (you might see us there!).
If you would like to contact Trident Manor regarding any of our services or training programmes, contact the team today.