Honouring CSSC Regional Hub Manager
Friday, 8th July 2022
​At the CSSC Regional Event, the Chair of CSSC North East and Yorkshire and managing director of Trident Manor, Andy Davis, was proud to honour Ashley Mann who worked as the CSSC hub manager before starting her new role.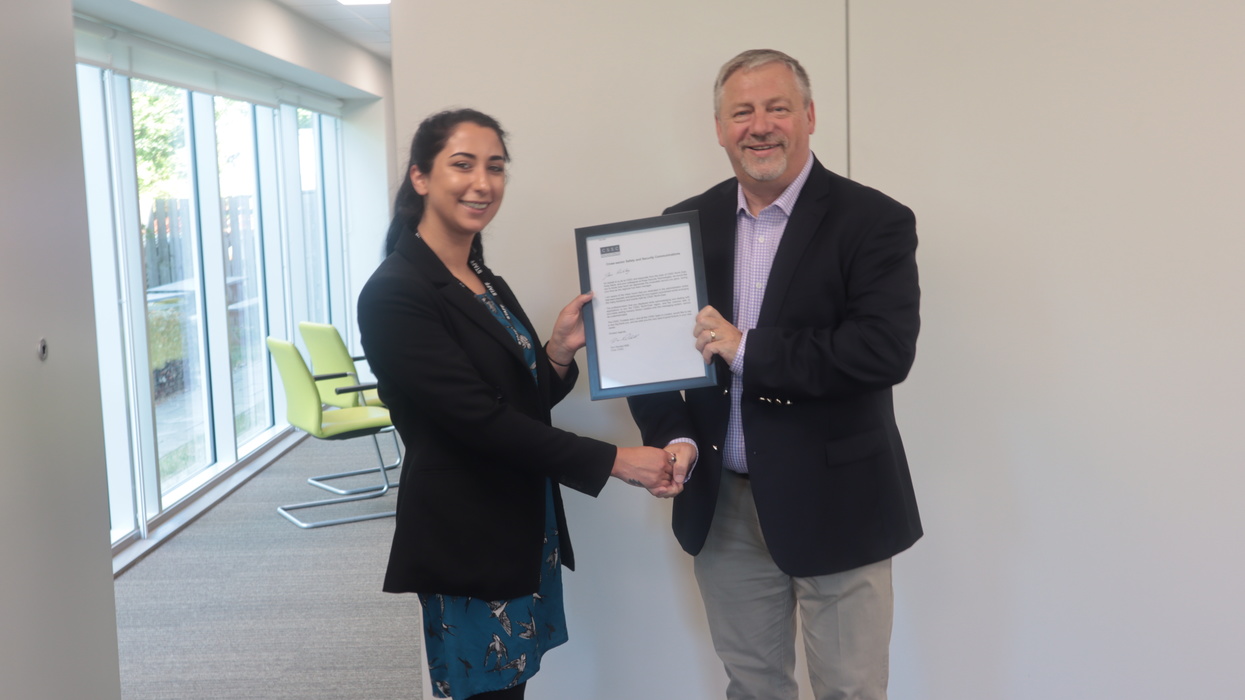 The award expressed how much the CSSC appreciated Ash's dedication and superb commitment to help arrange events and functions; but also liaising and communicating with industry leaders. The CSSC Chair - Don Randall MBE, wrote the award and expressed his appreciation for Ash's tremendous work rate and for being a true professional.
Ashley as presented with flowers and an award for all her hard work over the past years. We would like to wish her the best of luck in her new role and we hope to see you again in the future. Well done, Ash!