How can education be used in the protection of cultural properties?
Tuesday, 20th November 2018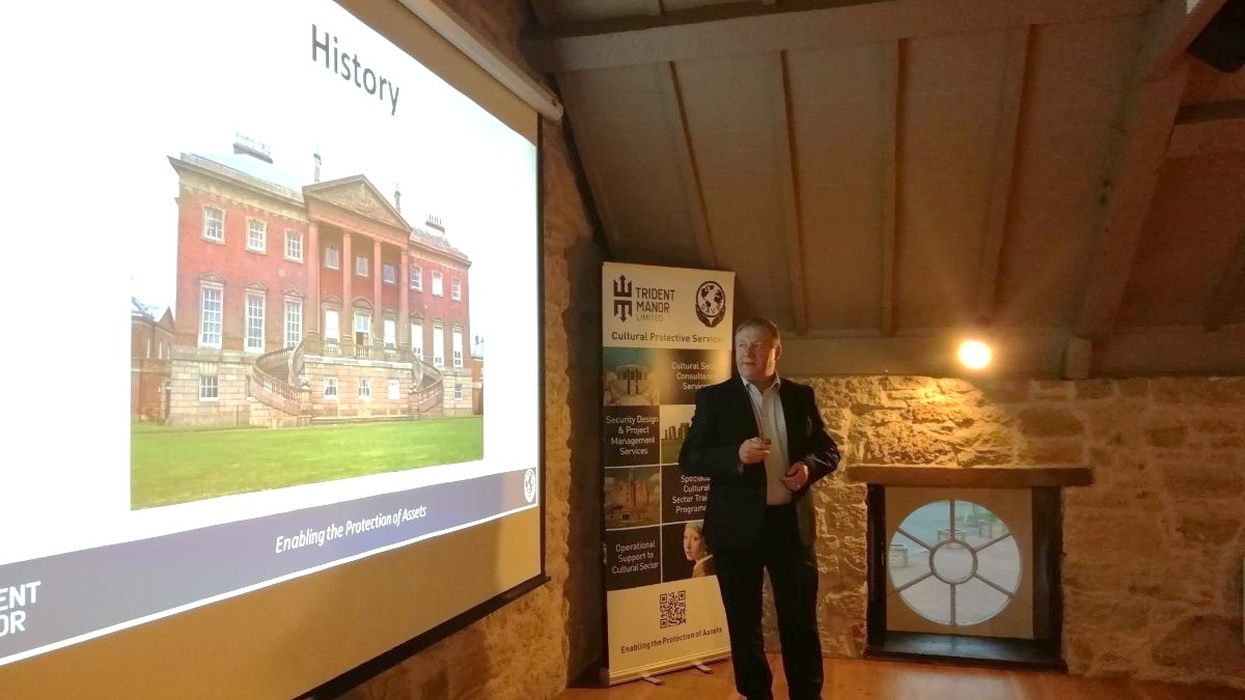 During the autumn of 2018 Trident Manor provided a national conservation organisation with a bespoke training programme for their management staff. Aimed at fostering a positive security risk management attitude from the top down, this workshop introduced staff to the threats the cultural sector faces, how to assess risks and vulnerabilities, and begin to secure themselves against these threats.
Trident Manor adopts a holistic approach recognising constraints on the sector posed by lack of funding, or perhaps the historic value of the buildings that house artefacts themselves. Considering this and the years of experience Managing director Andy Davis gained from years working with museums and cultural venues across the world, we aim to work collaboratively providing solutions not barriers (well, not the metaphorical kind).
News Archive