IAASF Conference 2022 - Postponed
Monday, 9th May 2022
The IAASF Coordination team have made the decision to postpone the 2022 conference due to take place in Amsterdam in September 2022.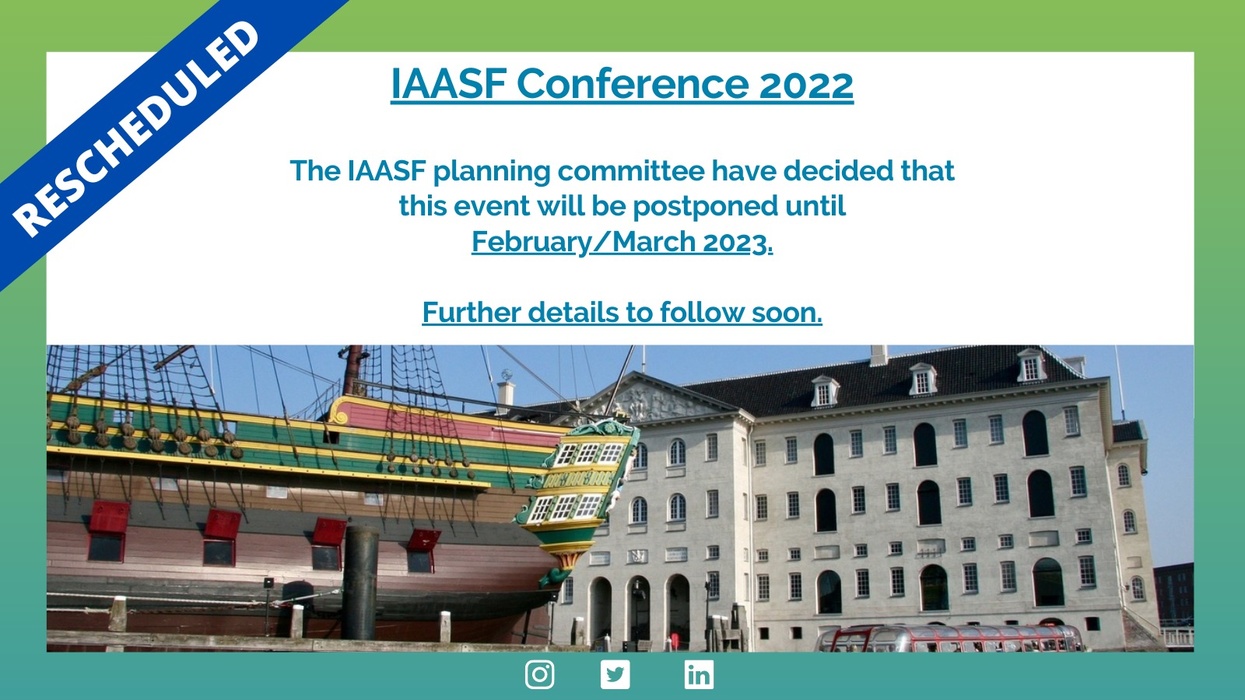 A decision has been made by the IAASF planning committee to announce that the IAASF Conference 2022 will be postponed until February/March 2023. We are pleased to announce that the event will still take place in Amsterdam at the Het Scheepvaartmuseum (The National Maritime Museum).
This decision has been made following an unprecedented demand for operational services across Europe since February 2022 and the potential risks that the war in Ukraine has brought to the world.

The theme of the revised event will be 'Protecting Cultural Heritage in Times of Uncertainty' to allow us to demonstrate our solidarity with the cultural community of Ukraine.

Further details will follow very soon. If you would like to see announcements regarding the IAASF Conference, follow our social media accounts on LinkedIn, Twitter, and Instagram.
Thank you for your continued support of our events.