July Issue - The Enabler's Chronicle
Tuesday, 2nd August 2022
The July issue of our monthly newsletter The Enabler's Chronicle is available to download now!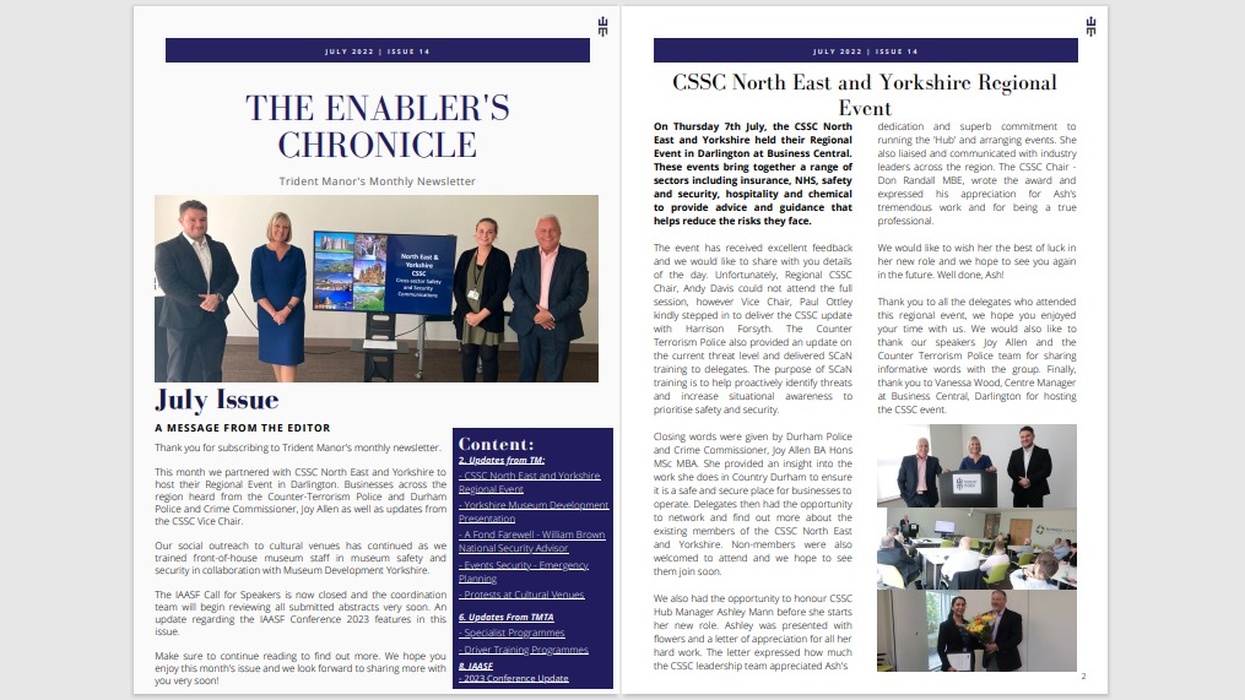 This months issue includes our event and emergency planning services, training for museum staff on museum security and the CSSC North East and Yorkshire event we co-hosted at the beginning of July. We also highlight the importance of our specialist training programmes and driver training programmes with upcoming dates available to book now. This issue also features an update from the IAASF Coordination team regarding the conference due to be held in Amsterdam, March 2023.
Download a copy via the link below:
July Issue - The Enabler's Chronicle
The next issue will be available to download on Tuesday 6th September 2022.
We would love to hear any suggestions you have to improve our newsletter. If you would like to share your ideas, send them to enquires@tridentmanor.com. We hope you enjoy this issue!