Managing Director to Speak at ASIS Middle East 2022 Conference
Monday, 24th October 2022
Andy Davis has been asked to speak about the protection of museums and cultural venues at ASIS-Middle East 2022 during the Security Leadership and Management session.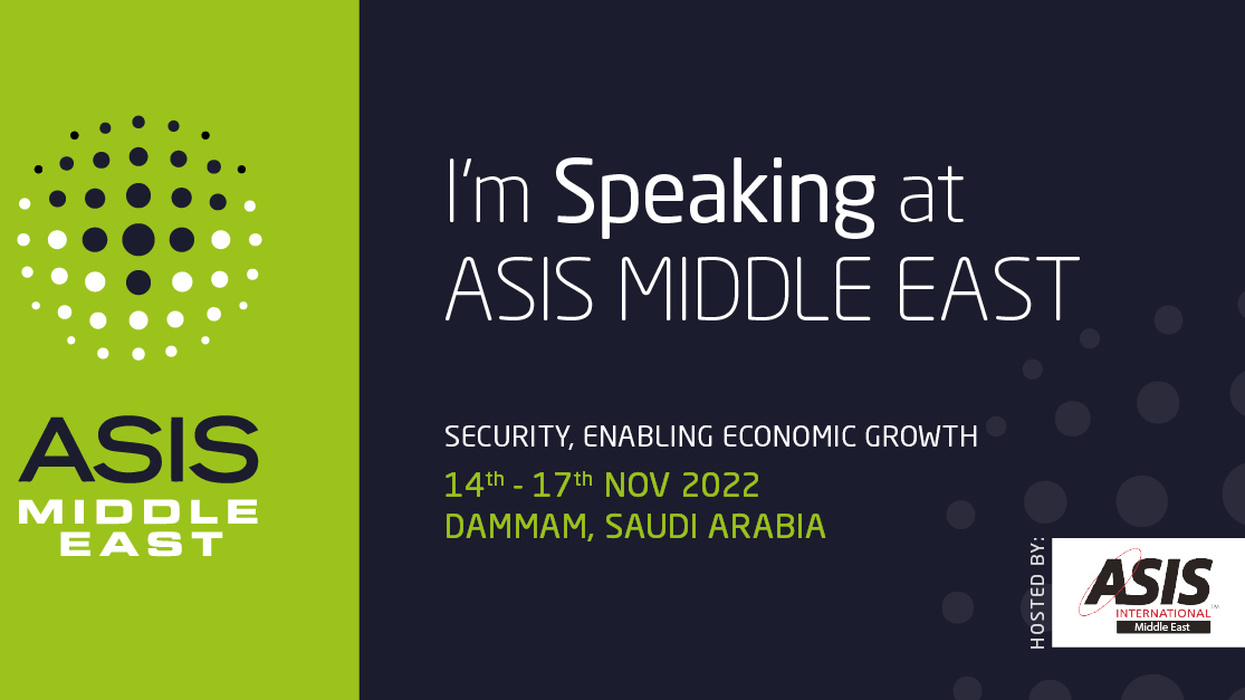 The Middle East seeing a drive towards diversification away from oil which is seeing a massive investment across the whole region in the cultural sector and tourism. Museums, galleries and other cultural venues face a series of risks that many are unaware of from design considerations to operational practices and the need for specialist training programmes.
Andy is going to be speaking to governmental officials, project team members, security professionals, and those involved within the cultural sector itself about the protection of museums and other cultural venues. The presentation will explore the need for risk management strategies to be set, knowledgeable cultural requirements to be considered at the design stages, and the need for sensible operational and educational practices.
Andy said, "It is a great pleasure returning to the ASIS Conference in the Middle East, especially during this time of great development and growth within the cultural sector." he went on, "I am really looking forward to presenting on this very important topic and also to return to the Kingdom of Saudi Arabia."
This is yet another endorsement of the expertise offered by Trident Manor with respect to the delivery of Cultural Protection Services.