Meet the Speakers! - IAASF
Tuesday, 2nd May 2023
The IAASF Committee is delighted to announce the speaker who will be delivering educational sessions at the IAASF Conference 2023 - Protecting Cultural Venues During Uncertain Times.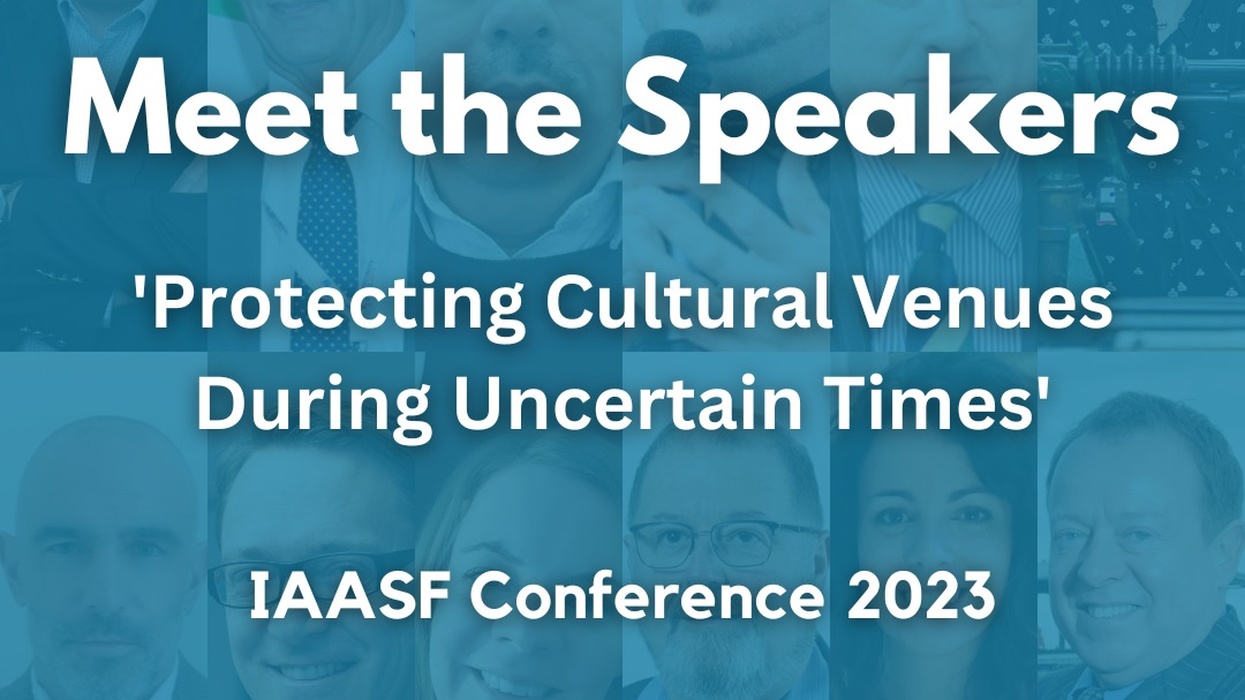 We received excellent applications from all those who applied for our Call for Speakers. Unfortunately, this meant making the difficult decision of who would be accepted for this year.
Our confirmed speakers for this year are travelling from the Middle East, New Zealand, Europe and from across the UK and we are honoured to have each of them support this year's event. See below for details of our speakers and the title of their session:
Karl Jagdis

- Protecting Cultural Property: The Government Perspective

Ibrahim Bulut

- Insider Threats in Cultural Settings

Stewart Kidd MA, MSc, CSyP, FIFreE, FIFSM, FSyI, FSA (Scot), CPP

- Managing Fire Safety in Heritage and Historic Buildings: Lessons from the Cameron House Hotel Fire

Laura Bell

- Cyber Threats Facing Museums: Lessons Learnt

Craig Ross CSMP, MRICS, MLitt, MSyI

- Designs to Protect Historic and Cultural Venues in Saudi Arabia During Extraordinary Developments

Richard Flint MSyI

- Developing Layered Security

Madeleine Farrell

- Operational Security Resilience

Sir Kenneth McKenzie

- Secure Transport of Ancient Antiquities in Uncertain Times

Valentina Sabucco

- Training in Cultural Property Protection: Challenges, Opportunities, and Ways Forward.

Peter Houlis

- Benefits of Integrating Technical Security Service
The IAASF Committee would like to thank all those who submitted for our Call for Speakers. For more information on our speakers, visit the 'Meet the Speakers' webpage. Additional speakers will be announced in the coming weeks including our Keynote Speakers.