Outreach and Community Support for Cultural Venues
Monday, 13th June 2022
This week, our team visited Newcastle to deliver CPD training on the Introduction to the Protection of Cultural Venues to provide support and awareness to local cultural venues to benefit their ongoing projects.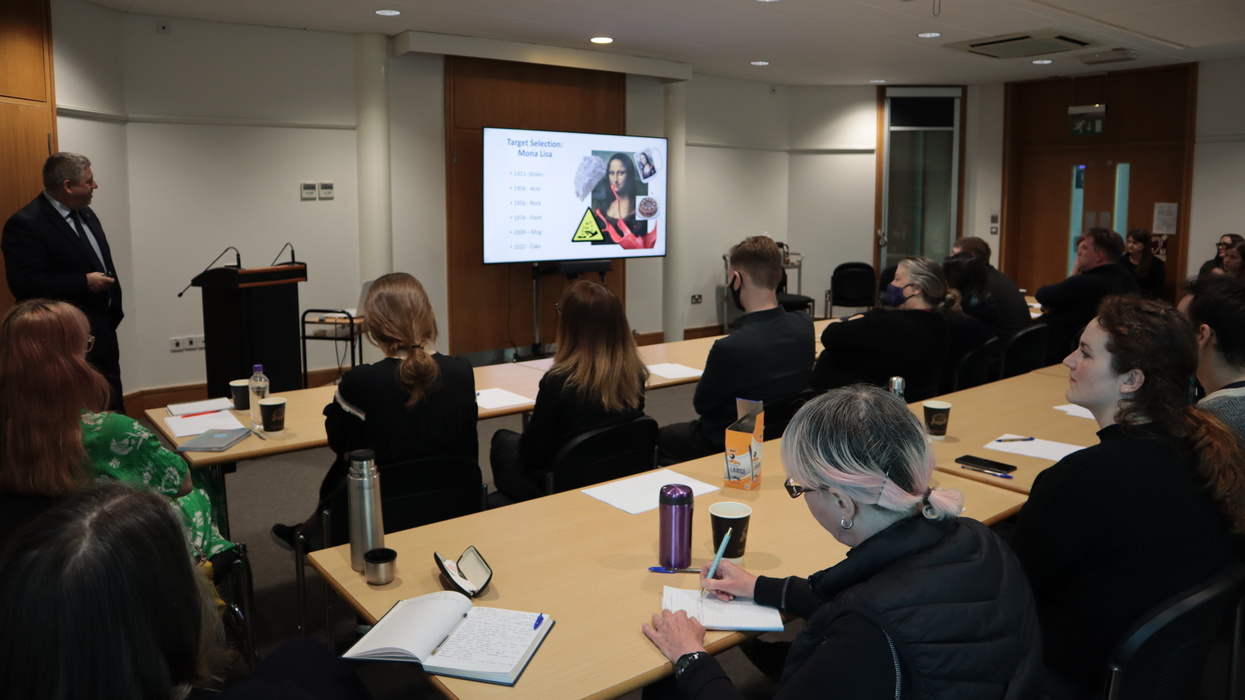 As a part of Trident Manor Limited's outreach and community support programme, it was great to offer our The CPD Certification Service approved 'Introduction to the Protection of Cultural Venues' to Tyne & Wear Archives & Museums free of charge.
This is in preparation for the upcoming exhibition for the 'Lindisfarne Gospels' which after several years are returning to the North East of England, their spiritual birthplace.
I am proud that we can support this and other cultural projects in the UK and around the world and the more we can help people understand the risks that exist and how attacks can happen the better able we are to protect cultural heritage for future generations.
A huge thanks to all the team at Laing Art Gallery especially Julie Milne and Catherine Bell and also to Sophia Stovall who started the ball rolling by having the Trident Manor team supporting such a great event.
If you would like to find out more about our specialist cultural protection services please feel free to drop me or Louise Williamson a line. If you have a cultural project that would benefit from our outreach programme, contact our team on 01325 734850 or send us an email.