Special Edition - The Enabler's Chronicle
Monday, 6th June 2022
The Special Edition of The Enabler's Chronicle (May Issue) is available now to our subscribers. We are proud to celebrate one year of sharing our news and updates with you.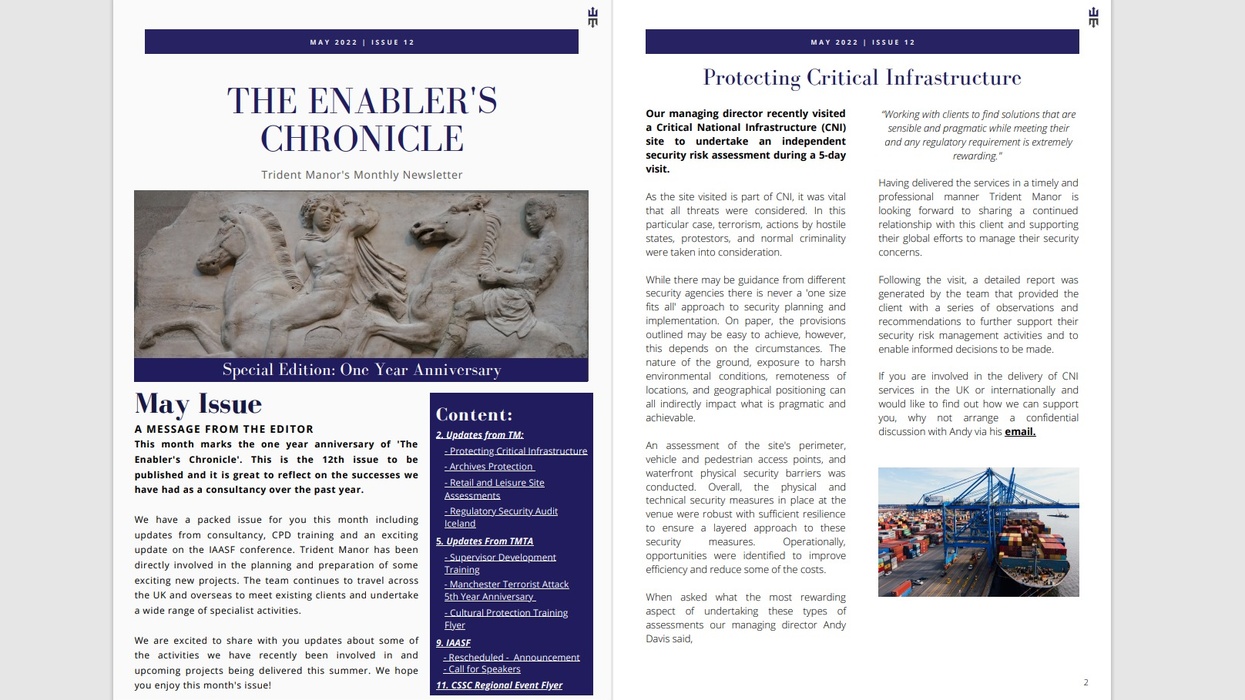 Each month Trident Manor publishes a new issue on the first Monday of the month via email to highlight the services, training, and announcement that the team have been working hard on.
This issue includes our increased ability to offer our services to international clients, upcoming training from Trident Manor Training Academy (TMTA) and their driving programmes as well as an update regarding the rescheduled IAASF Conference and a Call for Speakers Announcement.
We are so proud of what we have done in the past year and we are excited for our services, training and consultancy work to continue nationally and internationally.
The June 2022 issue will be available to subscribers on Monday the 4th of July 2022 so make sure to check your inboxes (it may appear in your junk emails).
If you have not already and wish to find out more about TM, subscribe to The Enabler's Chronicle via the link below: