Supporting Ukraine with Art Donations
Tuesday, 1st August 2023
IAASF 2023 is taking place at Redworth Hall Hotel, County Durham from the 11th - 13th of September to discuss 'Protecting Cultural Venues During Uncertain Times'.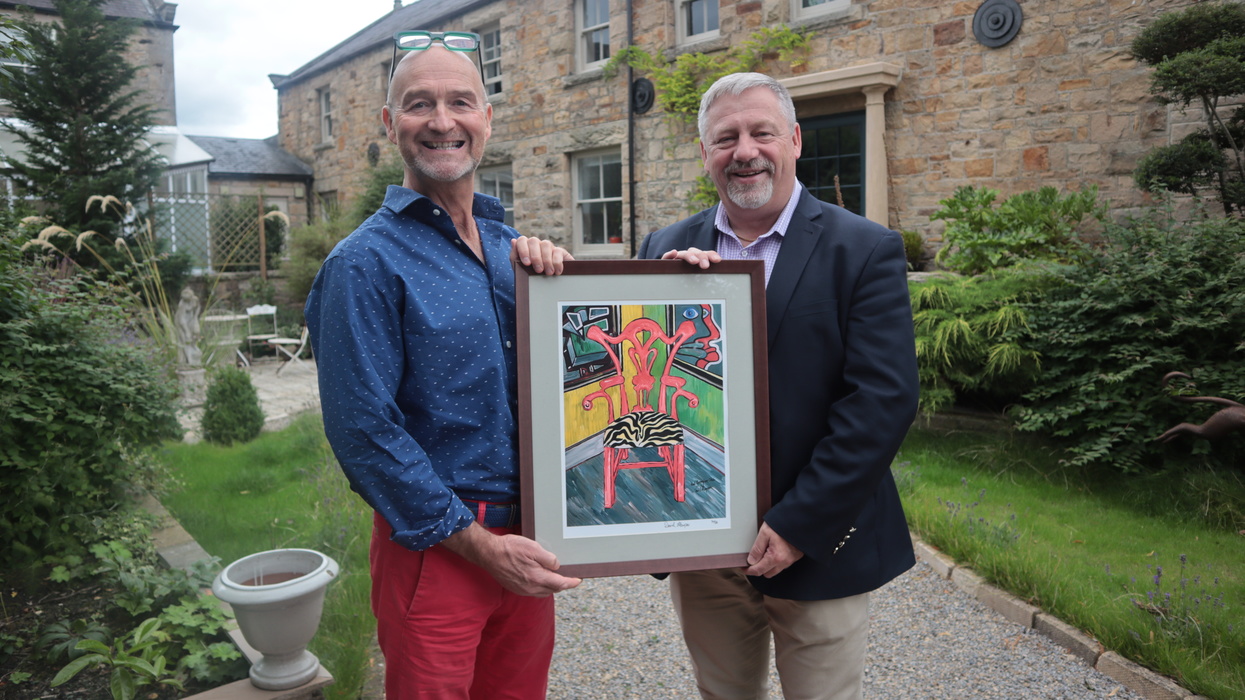 IAASF 2023 is fast approaching with preparations well underway including the Gala Dinner taking place on Tuesday 12th September 2023.
We knew this year we wanted to reflect and raise awareness of the ongoing conflict in Ukraine and how it has had a lasting impact on the protection and preservation of their much-loved cultural heritage.
Our Managing Director and IAASF Chair, Andy recently visited Ukraine to understand the current status of restoring damaged and destroyed venues and the processes taking place in the hopes of restoring them. He also wanted to find out what materials and supplies are urgently needed to ensure these processes can take place and that Ukraine's cultural heritage, venues and assets can be saved for future generations.
Therefore, during the Gala Dinner, there will be an 'Art for Ukraine' Auction and Raffle where a variety of items including certified pieces of art, award-winning photography, and staycation packages are available to bid for with all proceeds going towards supporting Ukraine and the protection of their cultural heritage.
We have already received some amazing items and we would love to accept even more for our worthy cause. If you would like to make a donation, please contact the IAASF Coordinator, Louise Williamson - louise.williamson@tridentmanor.com.
To book your tickets for the Gala Dinner, please click here.