The Enabler's Chronicle Newsletter - April 2022 Issue
Monday, 9th May 2022
Today our subscribers can read the April 2022 Issue of The Enabler's Chronicle monthly newsletter. Subscribe today via the link below.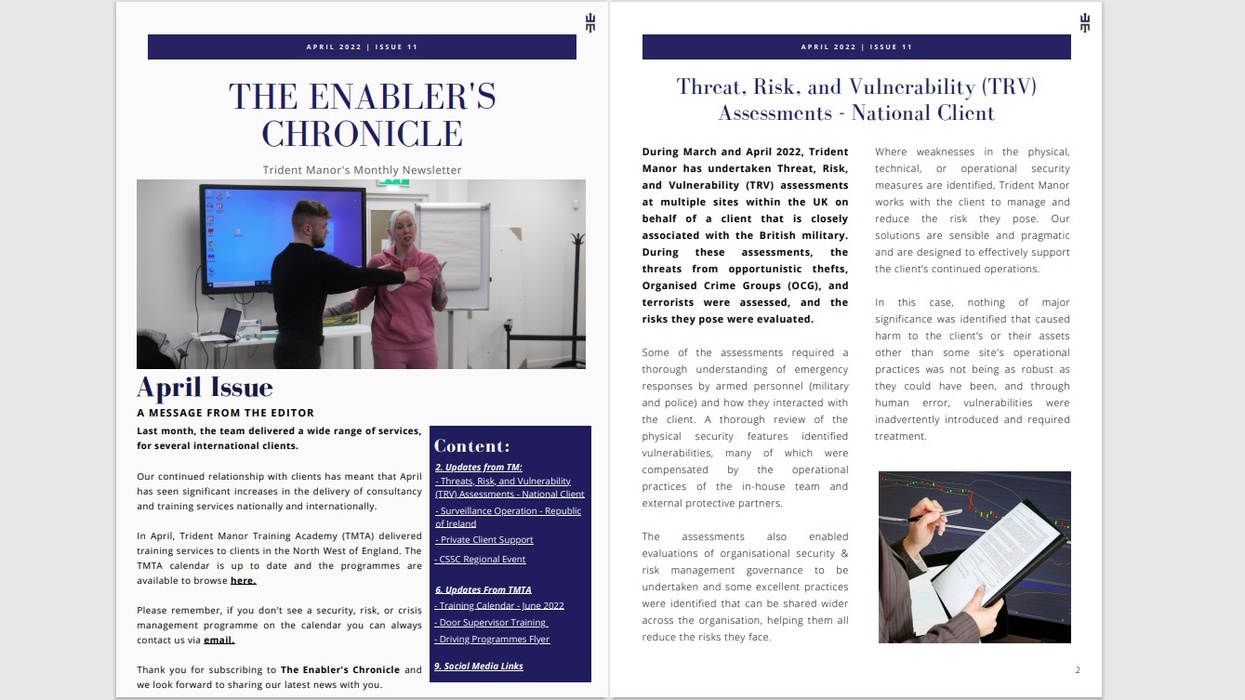 Each month Trident Manor publishes a new issue on the first Monday of the month via email to highlight the services, training, and announcement that the team have been working hard on.
This issue includes our increased ability to offer our services to international clients, the TMTA team delivering training in Lancashire with one of our female, SIA trainers and our updated training calendar.
The May 2022 issue will be available to subscribers on Monday the 6th of June 2022 so make sure to check your inboxes (it may appear in your junk emails).
If you have not already and wish to find out more about TM, subscribe to The Enabler's Chronicle via the link below: