Monday, 24th May 2021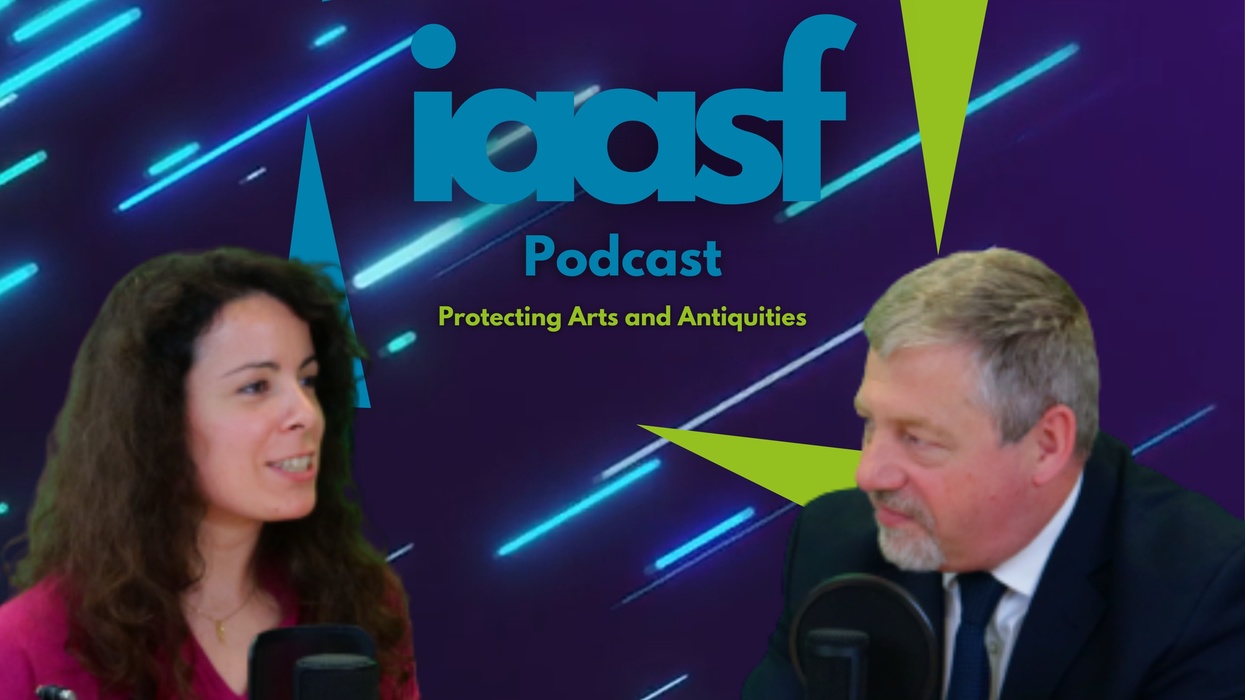 The International Arts & Antiquities Security Forum (IAASF) is an organisation dedicated to supporting and educating a global audience in the protection of arts, antiquities and cultural heritage. This is achieved through the use of social media, conferences, and exhibitions from its Headquarters in the North East of England and now globally through our Podcast Series!
In our quest to provide those involved in the safeguarding of cultural venues with the skills and knowledge necessary to help protect them, Valentina Sabucco is interviewing a number of leading professionals from the arts, antiquities, cultural heritage, and security sectors.
In our opening episode, Valentina talks to Andy Davis, the Chair of IAASF and the Managing Director of Trident Manor Limited. In this episode, we discuss:
The origins of the IAASF
Why the choice was made to host the conference in-person & not online,
The North East & its hidden cultural treasures,
The major differences to previous IAASF conferences.
Andy is a security risk management expert having operated within international governmental organisations and senior corporate positions around the world. After establishing Trident Manor in 2013, Andy has continued to support national and international organisations understand and manage the risks that they face. He holds an MSc. In Security & Risk Management, CPP accreditation is a Fellow of the Security Institute and a Chartered Security Professional (CSyP). In January 2018, Andy became the Vice-Chair of the ASIS Cultural Properties Council & has continued to work & help protect Cultural Heritage Sites across the country and world.
The Podcast is available currently on our website, Spotify, Buzzsprout & a video version on Youtube is now live: https://youtu.be/uiPicI8PkTM
We hope you will enjoy it! If you would like to be a guest on 'The IAASF Podcast', please email Valentina.