Trident Manor Announces Significant International Agreement
Thursday, 10th October 2019
Trident Manor has signed a two year service level agreement with major UAE security guarding provider to develop and enhance their staff across a broad range of specialist security sectors.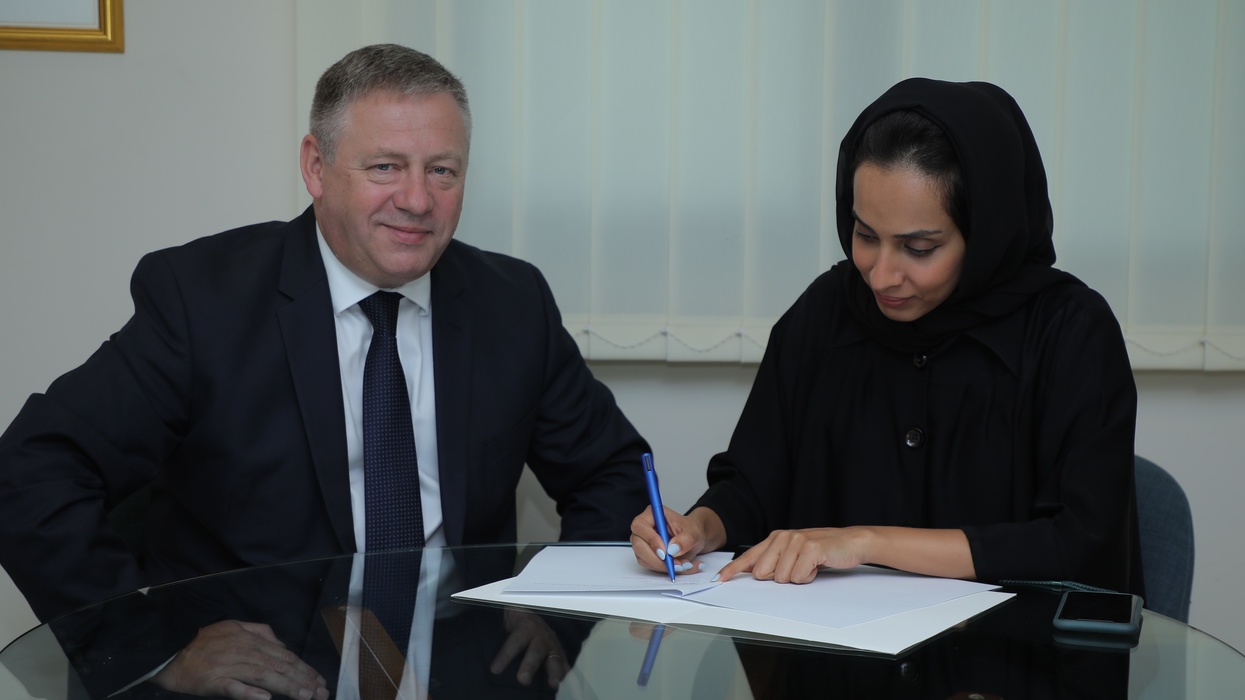 Andy Davis, the Managing Director of Trident Manor Limited signed a two year service level agreement with Eng. Al Anood Al Mulla, the CEO of Spark Security Services based in Abu Dhabi. The agreement is designed to develop and enhance the skill and competency levels of security personnel across the whole organisation. The ultimate intention seeks to increase the professionalisation and to enable new and more specialist services to be offered to a wide range of clients across the whole of the United Arab Emirates.
Spark Security Services deploys over 4000 security guards across a wide range of sectors including hospitality, retail, critical infrastructure and public events, including the Abu Dhabi F1 on Yas Island. Andy commented; "It was great to be approached by such a forward thinking organisation who have the passion and desire to continually improve and develop across new markets within the security service sector. Trident Manor is very happy to support and assist Spark Security Services in the delivery of these objectives."
In parallel to this agreement Trident Manor Limited has been selected as the international security consultancy of choice to work collaboratively, and act on behalf of Spark Security Services in any consultancy tasks that are presented within the UAE and wider Gulf region.
This will continue to expand the services that Trident Manor is able to offer its Middle East clients, either directly or indirectly through Spark Security Services. For further information about how Trident Manor can support and meet your requirements within the UAE or across the Middle East please feel free to contact us.