Trident Manor Delivers Travel Risk Management and Terrorist Response Workshop to International Audience
Friday, 13th September 2019
At GSX 2019 the Managing Director and a US based colleague delivered a workshop to 72 international security professionals and directors around the sensitive subject of Travel Risk Management and responses to acts of terrorism. The workshop was a huge success with loads of peer to peer learning.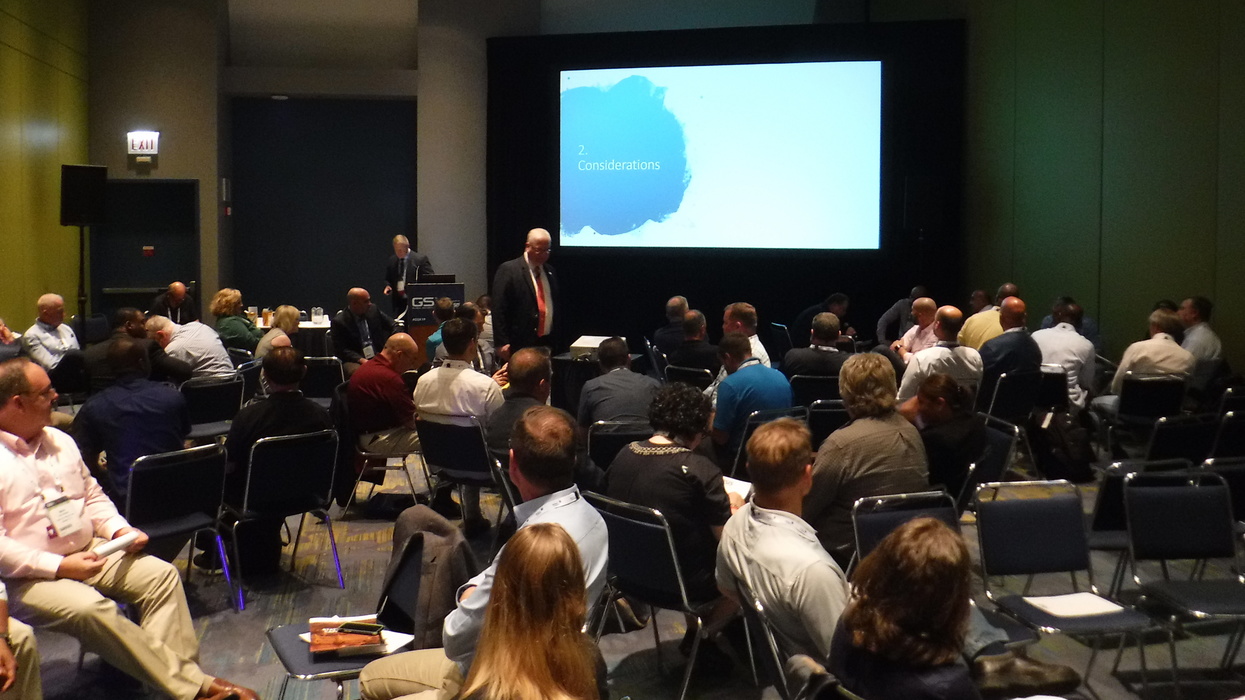 Andy Davis, the Managing Director of Trident Manor developed an interactive workshop that was centered around travel risk management and responses to terrorist incidents and with a US based colleague Robert Carotenuto delivered to colleagues at GSX, 2019 in Chicago.
In total 72 security professionals, executives and members of senior management teams from international organisations based in Europe, Africa, the Middle East and the USA attended and actively worked through a series of scenarios and tests that were both informative and challenging.
It was extremely rewarding watching the peer to peer engagement and bouncing of ideas from across the different sectors that were represented; a great learning experience for all.
The use of workshop to review and validate existing policies and plans is something that all organisations should consider, especially when sending staff overseas. Terrorism can affect anybody and nowhere is immune from its effect but when travelling these risks can be significantly increased.
Trident Manor continues to support and assist corporate organisations by ensuring they have appropriate and proportionate governance (3P-Policies, Plans and Procedures), by testing and reviewing the governance that exists and by testing it to ensure it works. Where organisations do not have appropriate levels of governance Trident Manor works with them to create and introduce bespoke materials that are fit for purpose.
If you would like to find out how Trident Manor can assist and support in the creation, delivery and testing of Travel Risk Management or other Emergency/Crisis response plans please feel free to contact us.