Working with the Umoza Trust
Tuesday, 21st May 2019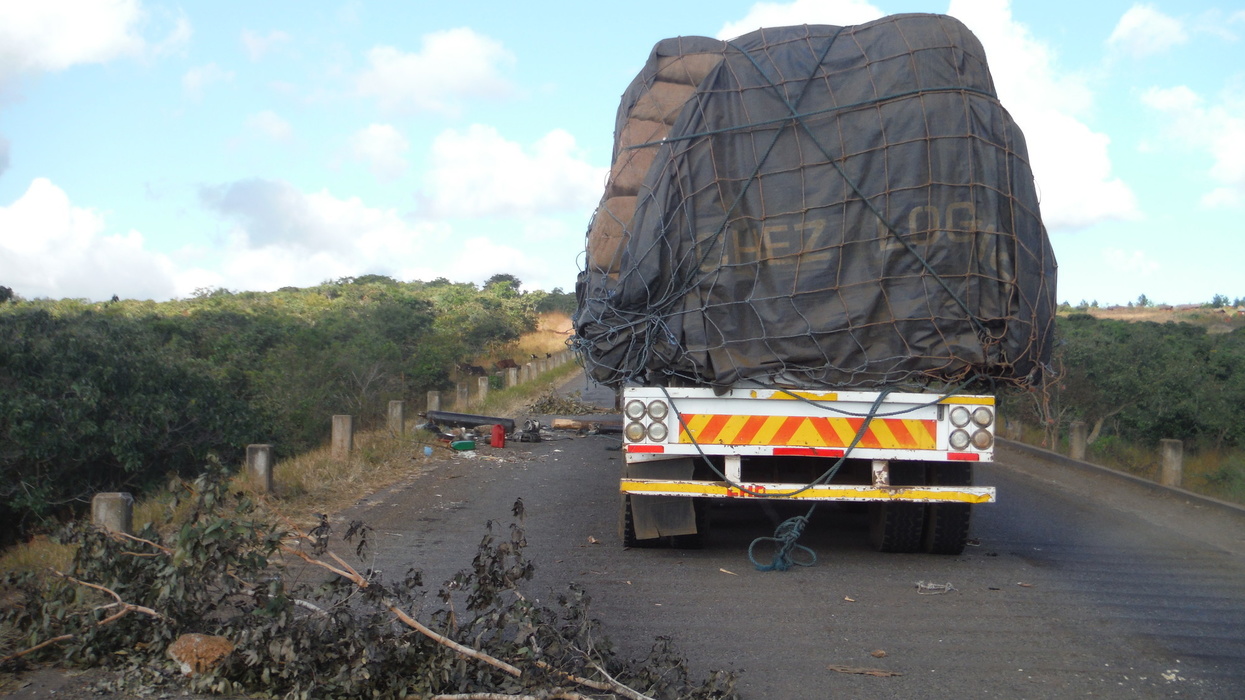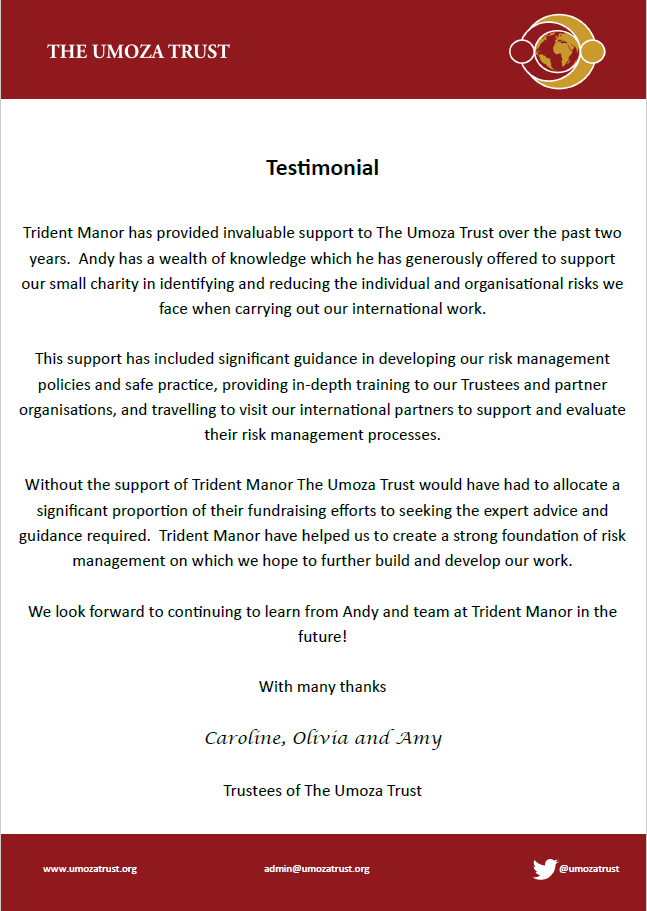 Humanitarian and non-governmental organisations (NGO's) help millions of people around the world. However, by the very nature of the work these organisations undertake, often in dangerous environments, their staff and volunteers face a myriad of risks. By managing these risks, organisations are not only more able to successfully deliver aid, but also increase the well-being and support of their staff.
One organisation Trident Manor continues to work closely with is the Umoza Trust. The Umoza Trust is a UK based charity that provides support and assistance to those suffering from mental illnesses in Malawi and the UK. This includes caring for those suffering from mental trauma, drug and alcohol dependency and psychosis.
For the past two years Andy Davis (Managing Director) of Trident Manor has worked with the Trust on improving their existing risk management, developing their policy and training their staff and partners. This has included in-country vulnerability assessments, and the provision of operational security advice.
The testimonial provided by the Umoza Trust is greatly appreciated and fills the Trident Manor team with pride in the support given, particularly for such a great cause.
For information on the Umoza Trust please click here, or to find out more about how we support the humanitarian sector please contact us.