Job Posting - Training Development & Delivery Lead
Thursday, 15th April 2021
Trident Manor Training Academy continues to grow and now needs to recruit a dynamic training development and delivery lead to support our continued efforts of providing a quality service for our clients and learners.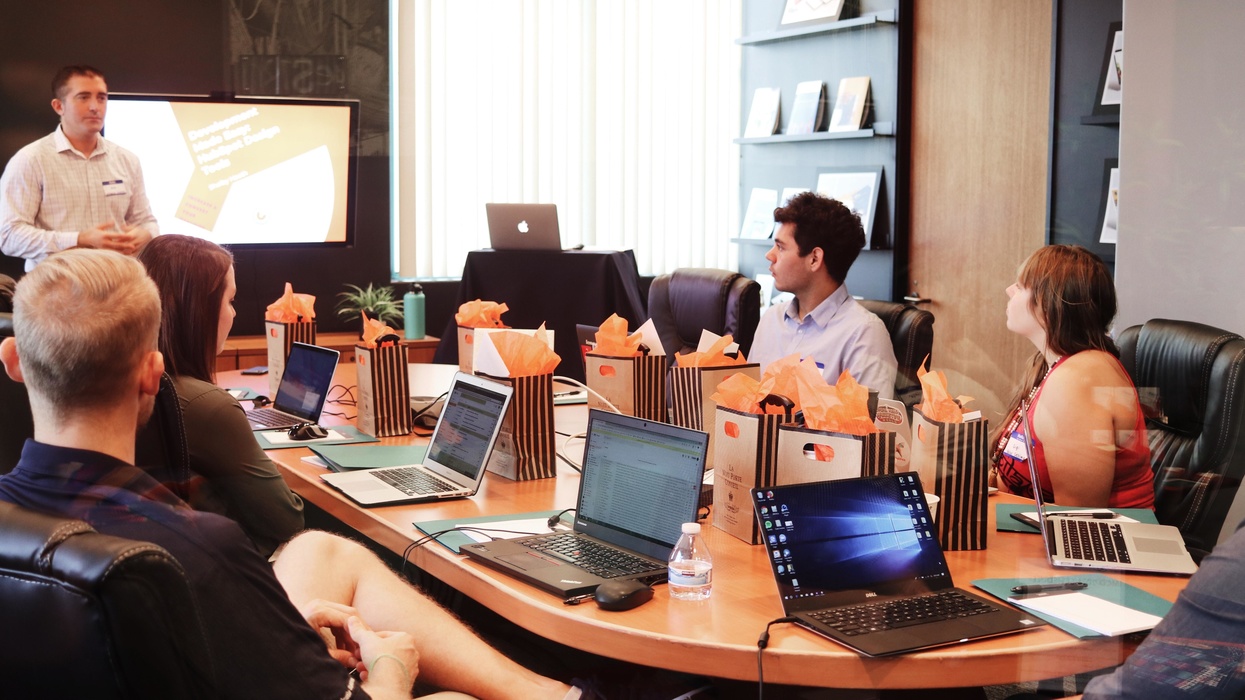 Trident Manor Training Academy continues to grow, providing services and bespoke programmes to individuals and organisations around the world. As supporters of the professionalisation of the security industry we understand that one of the best ways of increasing competencies is by ensuring the quality and standard of training provided benefits the learners, their organisations, the security sector, and by default our own reputation.
To enable this, we have a small in-house team, and a pool of international associate trainers drawn from a wide range of backgrounds including diplomatic, military, intelligence, and humanitarian to ensure standards are maintained and delivered by specialists in their fields.
Due to this continued growth, the Training Academy is looking to recruit a Training Delivery and Development Lead that will be based at our head office in the North East of England. We are looking for a qualified trainer who is able to operate independently, and as a member of a small close knit team. The role has a number of pre-requisites revolving around the delivery of SIA (Security Industry Authority) programmes that must be met and which are included on the attached job description.
However, we are looking for an "individual" who can inspire learners and colleagues, and who has a passion not only for developing and delivering programmes but also championing the professionalisation of the security sector.
For the right person we offer a competitive salary, great working environment, the ability to continually learn and develop new skills, and the possibility of international travel. We want the individuals who join the Trident Manor family to feel valued, and a part of the wider team. As the organisation grows and develops, we want to ensure that the loyalty and support of our team members is recognised and rewarded.
Does this sound interesting? If so, please read the attached job description.
Trident Manor - Job Description - Training Development and Delivery Lead.docx
Process:
Please read the attached job description. If you meet the full requirements and are interested in applying could you please send your CV with a covering letter to admin@tridentmanor.com no later than 23rd April 2021.
(Note: Applicants for this position must be based in the North East of England. Relocation and visa applications are not supported. If you are an international trainer and you would like to be considered as an associate trainer, please submit your CV and covering letter, clearly identifying 'Associate Trainer' in the title.)
Following an initial shift, those identified for progression will be notified and online interviews will take place between the 28-30th April 2021 inclusive. Unsuccessful applicants will be notified, but wider feedback will not be given.
Subject to documentation and approvals, it is anticipated that the successful applicant will start in May 2021.
Trident Manor encourages applications from Veterans and underrepresented groups within the security sector.